--- Signage can be used in a number of ways to convey a message. When we think of signs, the standard "For Sale" or "No Trespassing" signs often come to mind for consumer use.
Commercial and Business Signage step it up a notch using interior and exterior signs that give a professional feel to the space. These products inform or provide directions to customers and can have a direct impact on whether consumers choose to shop at an establishment.
Having these next level items in your product assortments help increase your value to those businesses and show you are in the business of catering to their needs. In this article, we consider top reasons businesses use signage, as well as the latest trends and best practices.
Top 5 Reasons Businesses Utilize Signage
Attract shoppers
Help customers navigate through space
Supply sale/promotional information
Build a connection between their business and customer
Serve as a cost-effective advertising strategy
A great sign captures a customer's interest, conveys the right message and keeps them visually engaged. Every other aspect of a retail business may be perfect, showroom, layout, lighting, but signs are crucial to enhancing the customer experience and repeating business. A piece of paper taped to a wall can ruin the entire atmosphere.
Types of Signage Needed in Commercial Settings
1. Window Signs
Window decals can be used to display just about anything, from store hours to logos and warnings. They are perfect for both indoor and outdoor use.

The images and vibrant colors from window decals help communicate to customers outside the establishment.
2. Outdoor Signs
Exterior signage is often a customer's first impression of your business. An outdoor sign is what gets customers through the door. It also provides constant exposure to a store.
The sign should be stimulating and draw customers in, while also delivering a message of what they can expect inside. A sign that contains a store's logo also reinforces the brand.
With Hy-Ko's Custom Sign Shop, we work with you and the consumer to build a sign that is tailored exactly to their needs.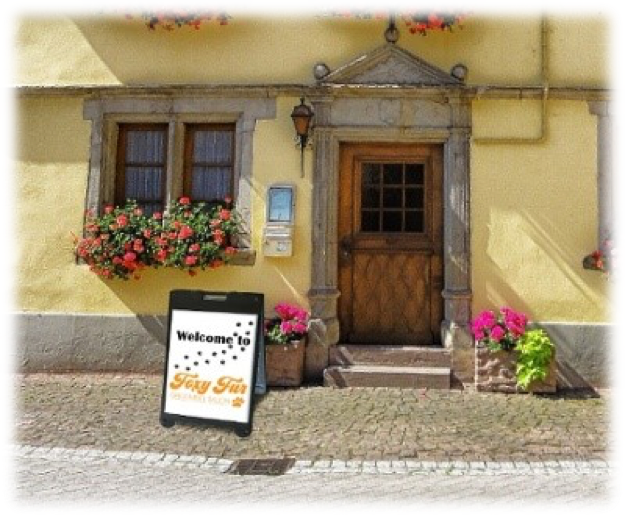 3. Indoor Informational Signs
Informational signs let customers know what's available to them. A great example is the "WiFi" or "Restrooms".

Sometimes referred to as wayfinding signage, these signs help customers identify and navigate an establishment. Directional signage keeps customers informed and prevents them from getting overwhelmed or lost. These signs help guide them through a store with ease, alleviating potential frustration.
Hy-Ko also takes extra care in keeping up with current legislation and social changes to be sure to offer relevant, current messaging to accommodate our ever changing cultural standards.
4. LED Open Signs and Message Boards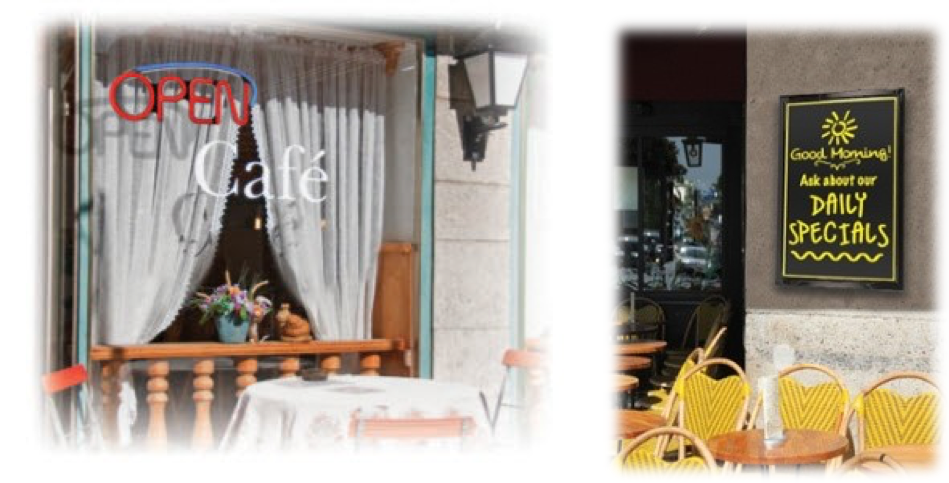 The LED open sign and electronic message board are two of our personal favorites. Open signs are crucial visual messages to customers and message boards can be updated, changed and written on any time you want. Both are easy, low maintenance tools to grab a customer's attention and convey messages.
Think of all the possibilities that can display on these message boards:
Advertise a promotion

Personalized messages to shoppers

Encourage an emotional impulse buy
Conclusion
Carrying these offerings in your assortments will not only cater to your B2B customer base but give them a reason to keep coming back. These products are such an added value to really help increase your sales per square foot within the assortment.
At Hy-Ko, our mission is to be the best business provider of numbers, letters & signs, delivering 21st-century solutions and unparalleled execution.
Let us know how we can help!